Benzinga - Hey, Vitalik Buterin! You're Invited To Benzinga's December 2022 NYC Crypto And Fintech Events. See You There?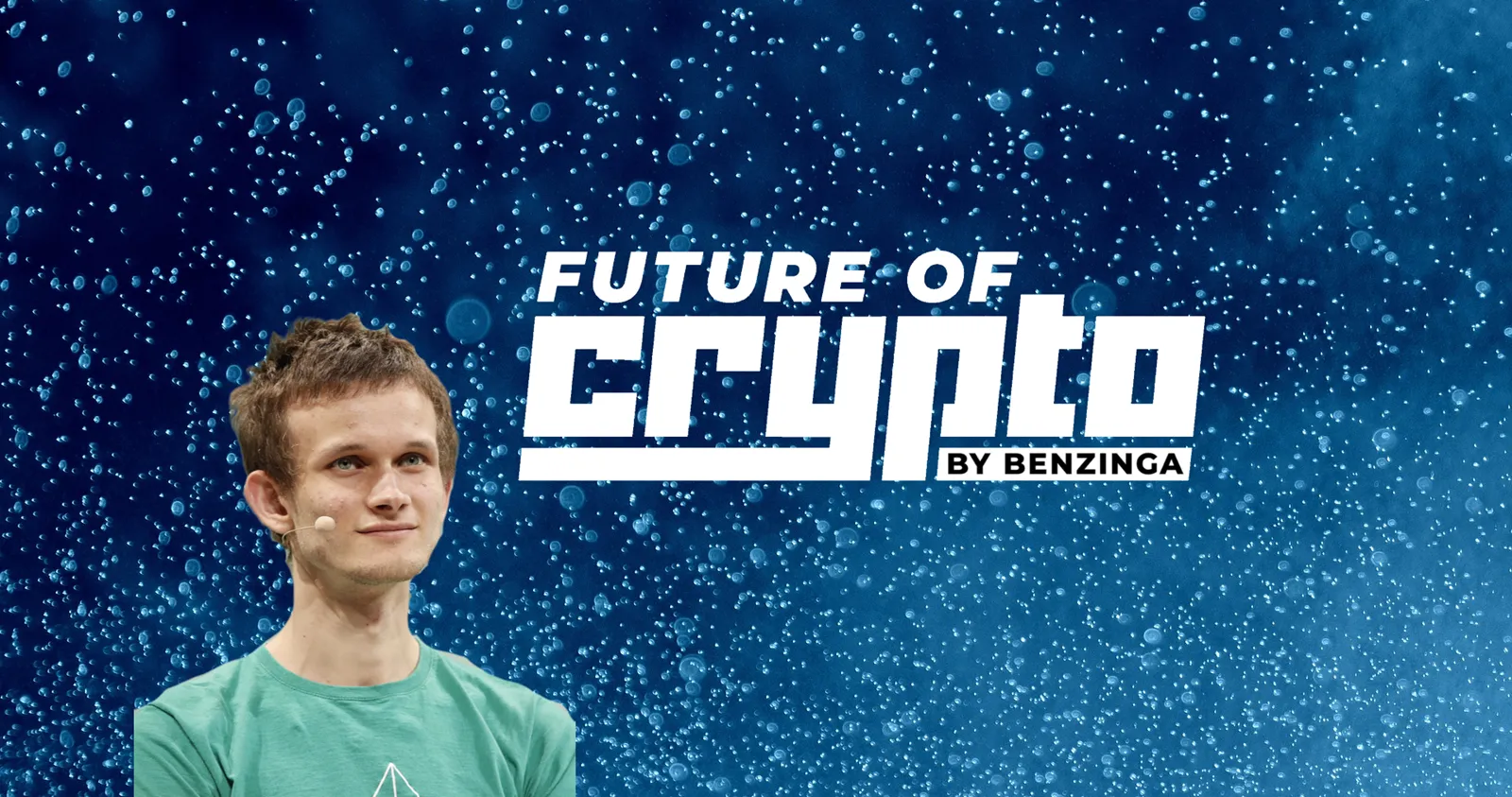 This article originally appeared on Benzinga.
Founded in 2009 by CEO Jason Raznick, Detroit-based Benzinga is one of the largest content providers to global brokerages and media houses, including Yahoo, MarketWatch, and Insider.
Large, in-person, thought-leadership, deal-making, networking, and educational events create opportunities for investors and project leaders to add to their skillset and foster new relationships and partners.
Benzinga's upcoming Future of Crypto event on Dec. 7 at NYC's Pier Sixty, will feature "Shark Tank's" Kevin O'Leary, SkyBridge's Anthony Scaramucci, the CFTC's Christy Goldsmith Romero, the eToro US CEO, and the founder of Yuga Labs as well as leaders from the likes of State Street, Vanguard, Circle, and Laguna Labs.The event will be followed by the Fintech Awards on Dec. 8, at Pier Sixty in New York City.
Benzinga cordially invites Vitalik Buterin to attend. No RSVP is required. Just show up, and we'll cover your stay, too!
We know you're busy and haven't been able to respond to our invitations. That's okay! We believe in the legacy you're building and that your presence will be an asset to our events.
Vitalik Buterin: Perhaps the most influential voice in Web3.
In the world of technology, ideas are our greatest commodity. When Vitalik Buterin speaks, the industry listens. He is best known as the co-founder of Ethereum ETH/USD, the blockchain network that gave us smart contracts and by extension DeFi as a whole. With the recent Merge, the original Ethereum Mainnet merged with a separate proof-of-stake (POS) blockchain called the Beacon Chain. Ethereum claims The Merge has reduced energy consumption by ~99.95% vs. the original proof-of-work mechanism.
Buterin's influence as a thinker in the blockchain space cannot be overstated. In May, Buterin published a paper introducing non-fungible soul-bound tokens with Eric Glen Weyl, research lead for Microsoft Research and founder of the RadicalxChange Foundation, and Puja Ohlhaver, strategist of Flashbots Ltd. In September, Binance's BNB Chain launched Binance Account-Bound Tokens (BAB) as the first wide-scale use case of soul-bound tokens.
Buterin supported the idea of an inflation-proof flatcoin along with Balaji Srinivasanand, former CTO of Coinbase, General Partner at Andreessen Horowitz along with Coinbase Global, Inc.COIN CEO Brian Armstrong. In October, Laguna Labs launched its testnet for Nuon, calling it "the world's first decentralized and overcollateralized flatcoin."
Ethereum remains the world's second-biggest cryptocurrency with a market cap of over $192 billion, but the ideas Buterin brings to the space drive innovation, and that value is immeasurable. Buterin's vision makes him an asset at any Web3 event, including Benzinga's Future of Crypto and Fintech Awards.
Tickets for both events are still available! Click on the following links to attend the gatherings and to hear from some of the most extraordinary individuals in the space at this December's Future of Crypto and Fintech Awards events.
This article originally appeared on Benzinga.