Nuon is Listed on Bitmart Exchange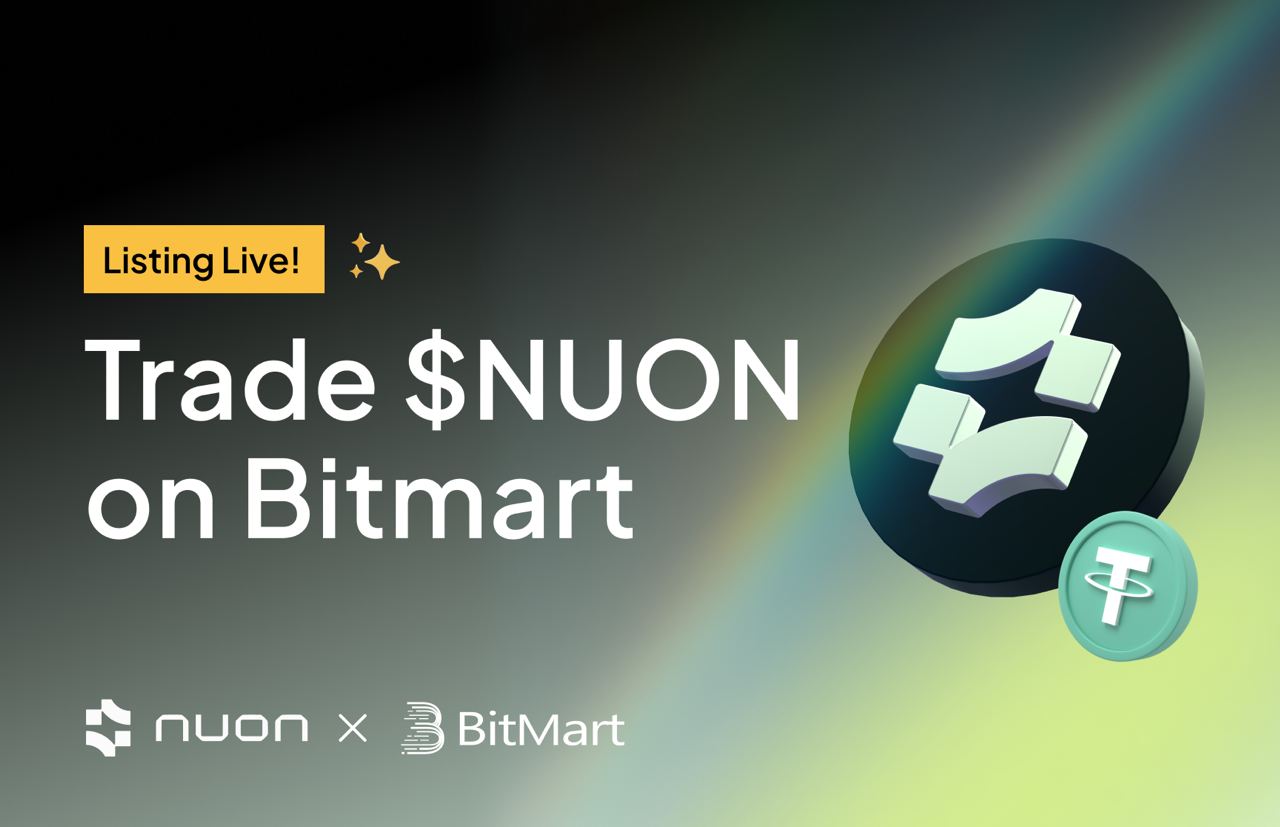 We are thrilled to announce NUON's exclusive primary listing on Bitmart. Starting today, June 26th, the NUON/USDT trading pair will be available for trading.
As you may already be aware, securing listings on centralized exchanges (CEX) has been a significant priority for us since the inception of NUON. Bitmart offers an exceptional opportunity for us to introduce NUON to a wider audience on the CEX platform.
Available Features
Here are the listing details – the dates when Nuon features become available:
Deposit feature: 06/24/2023 2:00 PM (UTC)
Trade feature: 06/26/2023 2:00 PM (UTC)
Withdrawal feature: 06/27/2023 2:00 PM (UTC)
The NUON/USDT trading pair is available here: https://t.co/ra9CF31TFI
NUON – A Resourceful Token
NUON, an ERC-20 flatcoin token, offers high versatility and capital efficiency.
Now available for purchase on Bitmart, you can easily track NUON's price and capitalize on arbitrage opportunities that frequently arise due to its soft peg.
Take advantage of selling NUON when the price surpasses the target peg and repurchasing it during price drops.
Alternatively, after purchasing NUON, you have the option to stake it and start earning yield.
About Nuon
Nuon is the world's first true decentralized flatcoin — a stablecoin with a price peg that rises and falls with inflation rates, shielding holders against loss of value from inflation.
Nuon flatcoins help users retain their purchasing power while also remaining entirely backed by the market value of the collateral. While everyone holding fiat-pegged stablecoins is losing to inflation, Nuon flatcoins remain overcollateralized at all times.
You can read more about Nuon here: https://nuon.fi/
About Bitmart
Bitmart is the most trusted cryptocurrency exchange and a top-tier digital asset trading platform. With its real-time trading, it has gained the preference of millions of users worldwide.
Excitingly, all those users now have access to one additional trading pair: NUON/USDT.