The Nuon Protocol Joins Chainlink Build to Accelerate Adoption of Its Nuon Flatcoin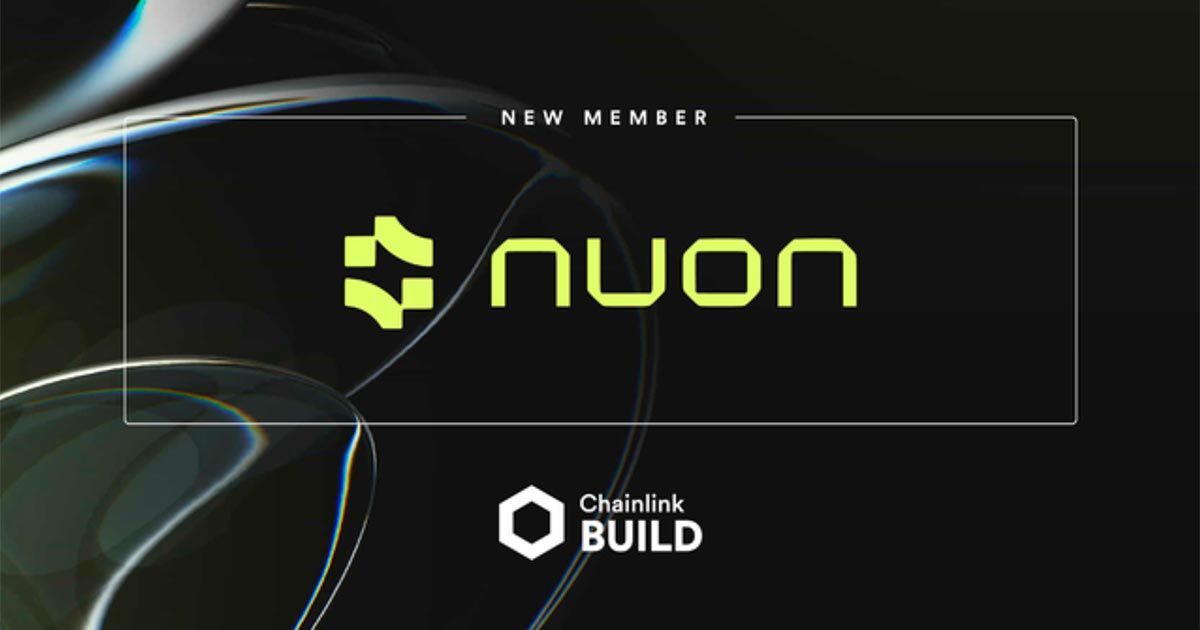 We're excited to announce that the Nuon Protocol is joining the Chainlink BUILD program. Through BUILD, we aim to accelerate the adoption of the Nuon flatcoin, an innovative cryptocurrency pegged to the cost of living.
Nuon will receive enhanced access to Chainlink's industry-leading oracle services, as well as technical support. In return, Nuon will incentivize staking in the Chainlink ecosystem which will strengthen the security of the network through greater decentralization.
Introducing the Nuon Flatcoin: the Inflation-Proof Money
The Nuon Protocol is the next evolution in crypto, an inflation-proof, overcollateralized, decentralized and censorship-resistant protocol. Nuon is pegged to an unbiased daily inflation rate, ensuring users maintain their purchasing power against inflation.
Nuon is not a stablecoin pegged to fiat; it is unaffected by inflation or any government monetary policy. The protocol leans heavily towards safety and transparency, employing a security liquidity pool provision, a peg secured with a quadruple redundancy mechanism, fully-audited smart contracts and both peg and collateral insurance.
Leveraging Truflation for Decentralized and Highly Accurate Inflation Data
Nuon uses Truflation, another Chainlink BUILD project, as an independent and decentralized source of inflation data. Truflation leverages Chainlink to help deliver its inflation information on-chain across the Web3 ecosystem to projects including Nuon. Truflation computes the Nuon peg daily and the Nuon protocol uses this real-time data to implement the peg rate that enables Nuon to offset the impact of inflation to holders.
Why Nuon Joined Chainlink BUILD
Joining BUILD enables the Nuon Protocol to maximize the benefits of security and reliability that the Chainlink oracle infrastructure provides. Nuon will receive access to and integration of Chainlink services, access to new Chainlink product alpha and beta releases, dedicated technical support from the Chainlink Labs team, and more.
Nuon  plans to integrate several Chainlink services, including:
Chainlink Automation—The hyper-reliable and performant smart contract automation service can help detect and liquidate undercollateralized debt positions,  and continuously calculate epochs used for staking and governance.
Chainlink Proof of Reserve—Monitoring reserve assets with Proof of Reserve will enable the Nuon Protocol to implement circuit breakers to mitigate exposure to wrapped assets in the event that they become undercollateralized.
Chainlink Price Feeds—High-quality market data will help to accurately calculate collateralized debt positions and ensure the protocol remains solvent, even during volatile market conditions.
As part of this partnership with the BUILD program, Nuon is dedicating a portion of the protocol's token supply to be utilized as a financial enticement for Chainlink stakers. This economic incentive will be made available to Chainlink service providers over time and will enable Nuon to fully realize the benefits of being part of the Chainlink ecosystem.
"We're excited to join Chainlink BUILD, which will help drive the adoption of the inflation-proof Nuon flatcoin, the next evolution of crypto. Not only are we planning to leverage Chainlink Web3 services, but the Chainlink Network also underpins Truflation's daily decentralized inflation data, which sets the target price of Nuon. Ultimately, we aim to help users hedge against inflation and maintain their purchasing power."—Stefan Rust, CEO of Nuon
About Chainlink
Chainlink is the industry-standard Web3 services platform that has enabled trillions of dollars in transaction volume across DeFi, insurance, gaming, NFTs, and other major industries. As the leading decentralized oracle network, Chainlink enables developers to build feature-rich Web3 applications with seamless access to real-world data and off-chain computation across any blockchain and provides global enterprises with a universal gateway to all blockchains.
Learn more about Chainlink by visiting chain.link or reading the developer documentation at docs.chain.link. To discuss an integration, reach out to an expert.
About Nuon
Nuon is the world's first independent flatcoin. The next-generation in crypto, Nuon is an inflation-resistant coin pegged to the cost of living that protects your purchasing power from the loss of value brought on by inflation. Nuon activates the inflation-proof economy through a decentralized governance concept that is censorship-resistant and powered by the people. Welcome to Better Money.