The State of Nuon — Monthly Update #2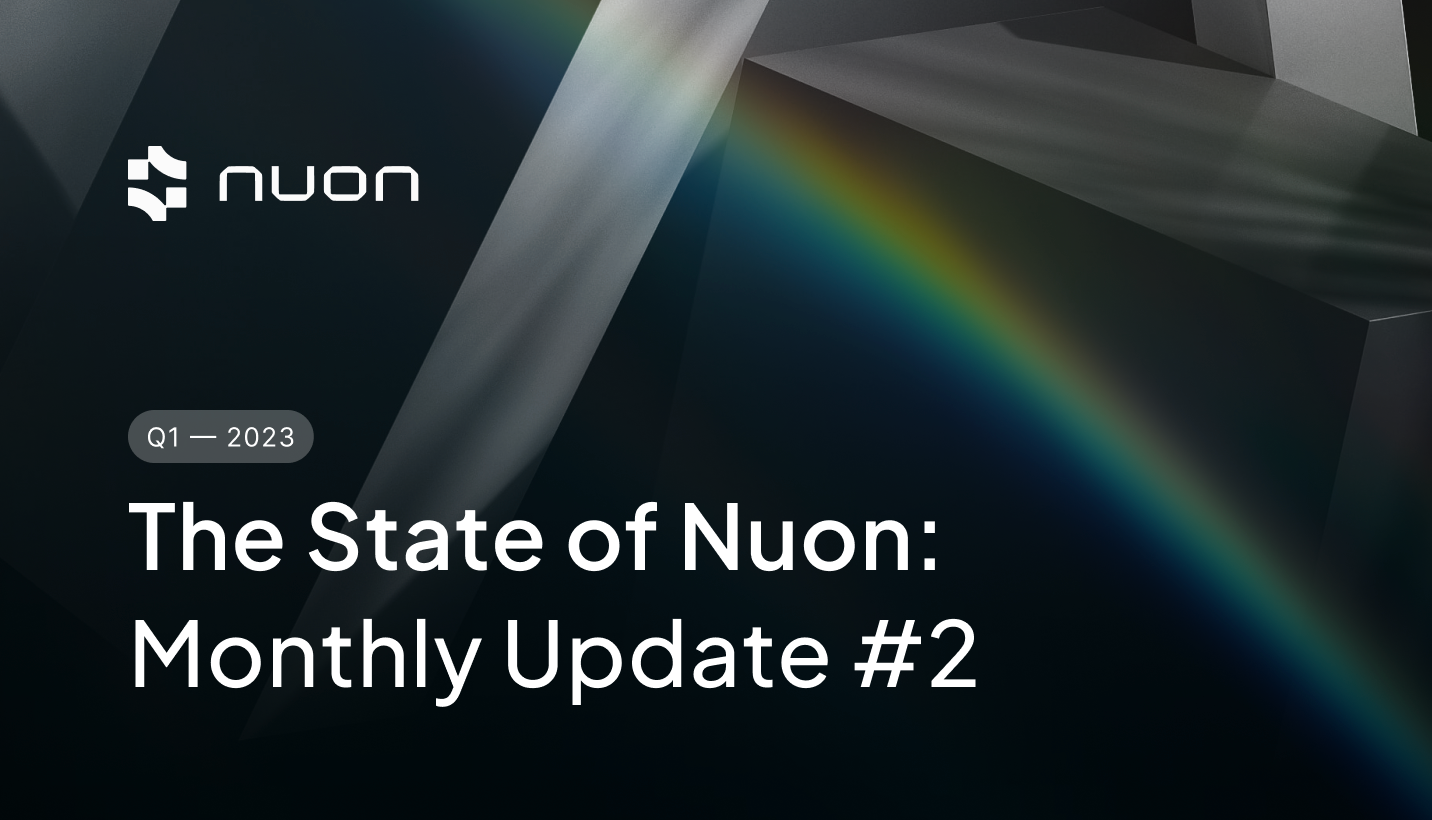 April was an eventful month for NUON and the community - focused mostly on product improvements, partnerships, community building, and one listing that will pave the way for many others.
Highlights
UX/UI improvements
CoinGecko listing
New collateral types added
Nuon attending Coindesk Consensus 2023
Nuon Quest with Zealy
Nuon has been featured in various publications
The first Nuon Community AMA
UX/UI Improvements
Key improvements include a more streamlined minting experience, better collateral ratio management, and simplified wallet interactions.
Users can now view critical information without connecting a wallet, access WETH for swaps, and receive immediate feedback after transactions.
These updates are already live, user testing and feedback are crucial for a seamless deployment to production.
Please submit your feedback or bug reports on our Discord.
Nuon is now officially listed on CoinGecKo
This is another listing announcement we were happy to make last month.
Nuon is already on 184 watchlists. If it's not on yours yet, make sure to add it.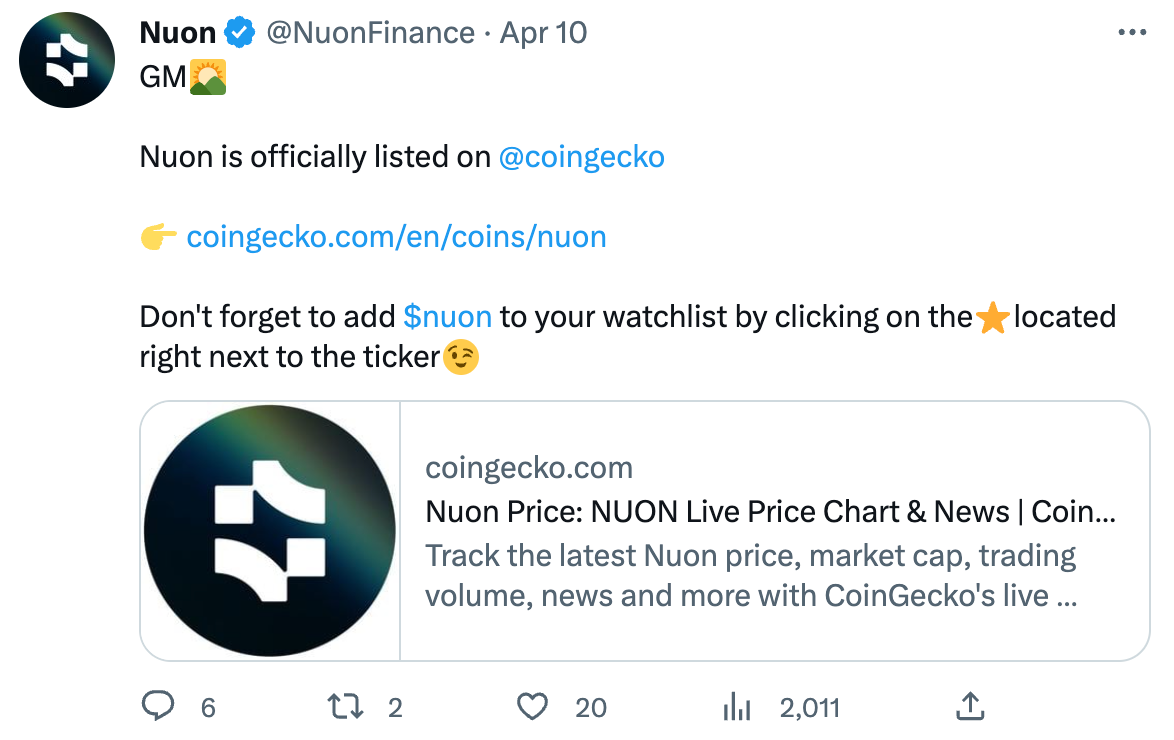 New collateral types

We have also fulfilled our promise of providing more collateral types, more specifically- LINK and ARB.
These tokens are already added to our platform, so you have two more options for mint or swap for Nuon. Keep an eye out for further updates.

Community Update
'Flatcoins offer an alternative to those looking for refuge from the volatility of the wider cryptocurrency market while continuing to provide the benefits of decentralization' – our CEO, Stefan Rust, explained for The National News.
The article titled How inflation-linked flatcoins can build wealth touches on the main strengths that differentiate flatcoins from all the other currencies on the market and explains their importance given the current inflationary environment.
Nuon was also recently mentioned by Neptune Mutual in an article covering how flatcoins can help mitigate the effects of inflation.

We've also been featured on BSC News; the Arbitrum launch was mentioned, along with the pillars of the Nuon protocol and the advantage of inflation hedging.

NUON's first ever AMA
April has been an active month for our community.
We've had our first-ever community AMA event and were happy to answer many great questions.
We also discovered a rising interest in how the Nuon protocol works and how our users can benefit from it.
We'll definitely have many more events like this in the future. Your feedback is essential, and we want your thoughts on every aspect of Nuon.
Go on a Quest with NUON on Zealy (formerly Crew3)
One of the fun things we planned for our community was a quest. So we have invited everyone to join us and Zealy on a quest to find a better world powered by better money.
The quest takes place from April 23rd to May 20th, so you have plenty of time to complete the quests and take a chance at the $100 USDC prize.
With that in mind, we also had a little poll asking you for the most efficient way to get people interested in the protocol.
Since most of you answered tutorials are the best, we applied this to our communication strategy.
That's why if you follow us on Twitter, you'll find many new informational videos explaining how Nuon works, how you can mint it, and what the protocol can deliver to various types of users.
https://twitter.com/NuonFinance/status/1646193996136431632
Coindesk Consensus 2023 - Side Event
Coindesk Consensus 2023 meant a lot of networking and building but also partying.
And, to top it off, we enjoyed a hearty breakfast with our friends from SushiSwap, Gains Network, GMX, Siren Protocol, Halborn Security, and everyone who joined us.
Stronger community↗️
The Nuon community is growing; we're +7.6K Nuoners strong on Twitter and excited to find so many of you on our Telegram and Discord channels.
This steady growth is one more piece of proof that people are in dire need of better currency and that keeping safe from inflation is essential. We're building something the world is ready for, and we are honored to have you all by our side.
Until the next monthly update, keep an eye on our channels.
Stay close! And pegged!