The State of Nuon – Monthly Update #3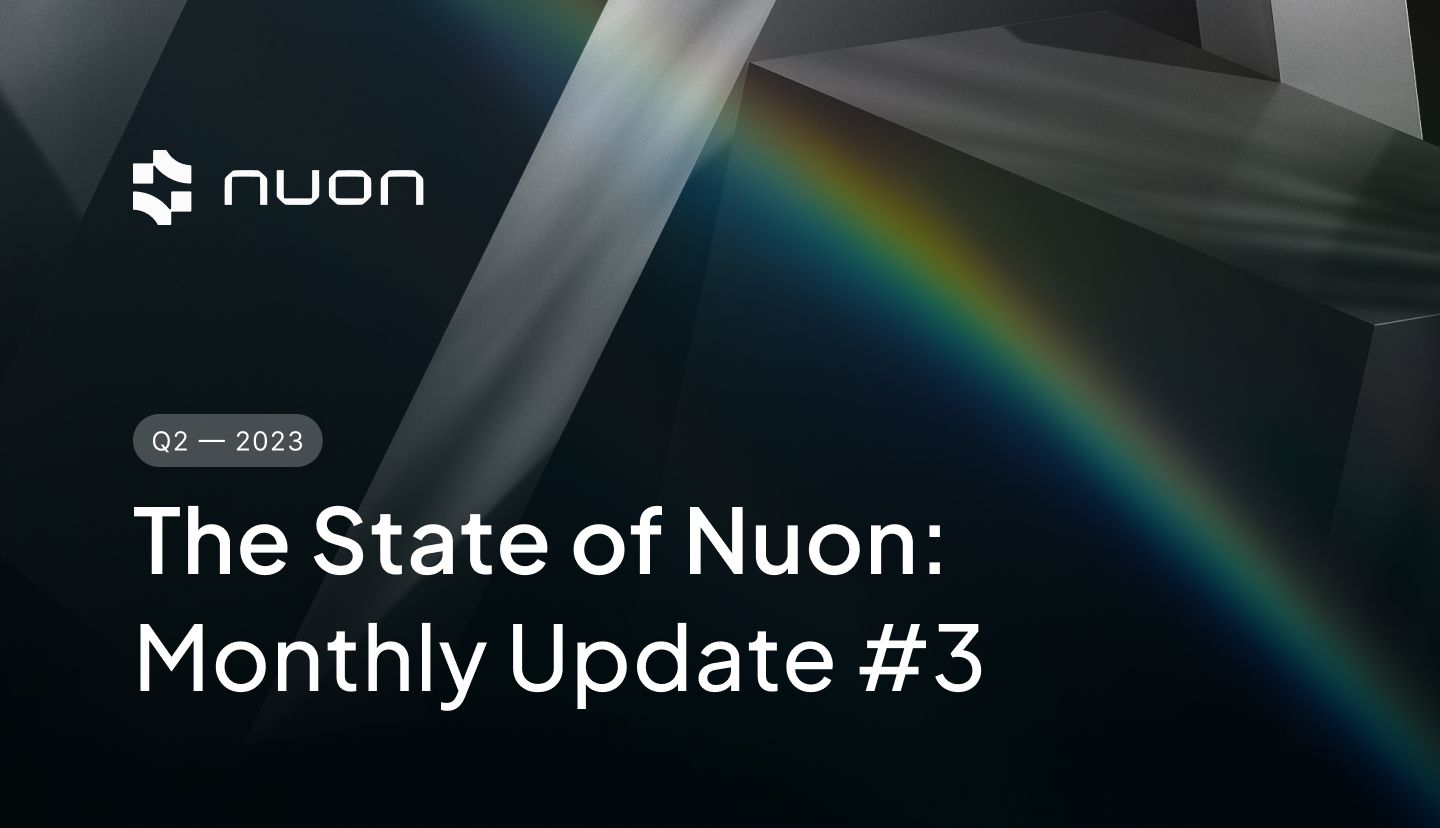 Welcome to a new edition of our monthly update. This time, we will review protocol developments in May, including important updates, new collateral types, and an exciting campaign.
Highlights
Brand new analytics dashboard
New collateral types
A new Mint & Stake Campaign with Zealy
Nuon Twitter Space
Brand new Analytics Dashboard
The new analytics page has been intuitively created to cater to all Nuon protocol participants, including minters, arbitrageurs, and buyers.
Although most of it is quite self-explanatory, let's do a quick walkthrough:
Top of the page, you will be able to view metrics for total Nuon Minted and our collateral family with their relative share.
Currently, NUON is 100% backed by wETH, LINK, ARB, and wsETH (recently added).
The page also features Nuon's price oracle - Truflation.
Next up, we have aggregated NUON's price plots and target price, market cap, and circulating supply.
And switching between your dashboard page and analytics page is effortless.
New Collateral Types
In the previous monthly update, we mentioned that we were getting ready to add more collateral types: $LINK and $ARB. Those two are already available now, along with another important addition to the collateral hub: $wstETH.
So you now have four options for collateral when minting Nuon, with $WETH still the most popular option.
Community Engagement

Mint & Stake Campaign with Zealy
This month we have also started our second campaign in collaboration with Zealy. It's a mint & stake campaign, so to participate, you can mint and stake NUON during the 30-day campaign period to earn XP points. And the top 5 users will share the $1,000 USDT prize.
So far, the campaign is advancing nicely, and the top 5 show impressive numbers. But there's still time to join in and earn the XP points that can turn the tables. The campaign is on until June 10th.
All the details regarding this campaign are available here: https://nuon.fi/blog/nuon-mint-and-stake-campaign/
NUON Twitter Spaces
We also hosted our first-ever Twitter Space on June 1st.
Topics discussed:
and many more!
We have uploaded the recording on Nuon's official YT in case you missed the AMA or would like to go back to catch some alpha: https://t.co/PhmRqNx346
Inflation is indeed a plague, and having a solid solution for maintaining purchasing power is something everyone needs to know about. So we're honored you recognized the potential of Nuon, and we would also be grateful if you helped us spread the word.
Let's grow our community even stronger!
Until the next monthly update, stay close! And pegged!