Yahoo Finance - Nuon Flatcoin Goes Live: Cost of living-linked cryptocurrency launches on Arbitrum
Yahoo Finance Feb 2, 2023 - Nuon Nuon Flatcoin Goes Live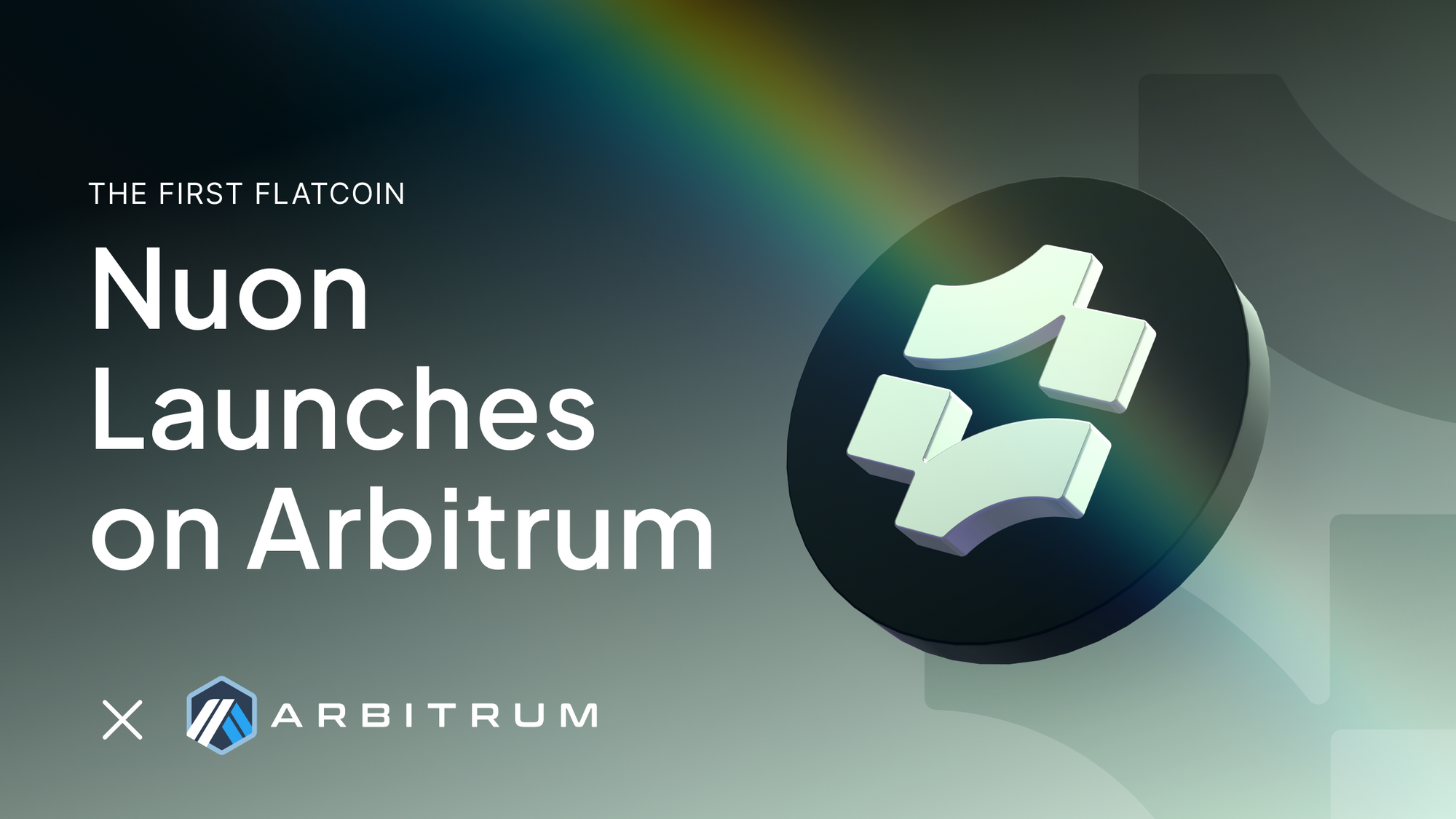 The Nuon Protocol has announced the launch of its mainnet for the NUON flatcoin: the world's first cryptocurrency linked to an unbiased cost of living index. Decentralized and overcollateralized, Nuon will go live on the leading Ethereum scaling solution, Arbitrum.
The concept of a flatcoin has been frequently discussed by crypto founders like Brian Armstrong, Balaji S. Srinivasan and Vitalik Buterin, who have commented that crypto should prepare to de-peg from overreliance on any one fiat asset to reduce concentration and regulatory risks. Rather, it has been suggested that a flatcoin should peg its value to an independent measure of the cost of living, or an unbiased inflation index.
Nuon addresses this by providing a stable crypto asset not linked to a depreciating fiat currency like the US dollar. Instead, the value of a Nuon flatcoin is based on daily and independently verifiable inflation data. Indeed, Nuon is the only flatcoin that is twice removed from government monetary systems through its decentralized design and unbiased inflation peg data.
Unique features of the Nuon Protocol will include automated security liquidity pools and Nuon Liquid Position (NLP) Dynamic NFTs, as well as real-time transparency using Chainlink's Proof Of Reserve, and independent audits by CoinFabrik. Nuon is also a member of the Chainlink BUILD ecosystem.
The Nuon flatcoin will launch on Arbitrum One, a Layer 2 Ethereum Virtual Machine (EVM) compatible blockchain that has drawn praise for its fast transaction speeds, strong security and dynamic applications that are bringing new solutions to the world of decentralized finance.
Arbitrum's Chief Marketing Officer, Andrew Saunders, says "As the first flatcoin on Arbitrum One, we're excited to welcome Nuon into our robust and collaborative ecosystem. Nuon brings an entirely new opportunity to life for our community to connect directly to an inflation index, and we hope to see Nuon accelerate with Arbitrum and scale in a secure and efficient manner."
Following a successful testnet phase, the Nuon mainnet launch will be "guarded" according to conservative risk parameters. This means that the number of users, asset types and total value locked on the protocol will be managed and capped during the first month. Liquidity and additional yield will be provided on SushiSwap.
Commenting on the launch, CEO of Nuon Stefan Rust added: "Just as decentralized protocols are the answer to risks posed by centralized currencies, and over-collateralization is the answer to maintaining value in the face of market instability, inflation-proof flatcoins are the solution to preserving value over time.
"Our vision for Nuon – inflation-proof money – is ambitious to say the least,  and we see Arbitrum's infrastructure as an important step towards making Nuon a ubiquitous medium of exchange" "
The Nuon Protocol is seeking to build the future of money, while decoupling from national currencies managed by central bankers in an environment where inflation has hit 40-year highs.
Unbiased flatcoins have the opportunity to join the ranks of other digital assets like Bitcoin, providing individuals and institutions with monetary solutions outside of fiat currencies. This stage of innovation will add the preservation of purchasing power to the range of capabilities already available inside the crypto space.
Link : https://finance.yahoo.com/news/nuon-flatcoin-goes-live-cost-120000711.html